Carol Sedgwick Podiatrist
My clients and patients are people first, not problem feet! My approach to providing relief from foot, leg and back pain problems is to treat you, rather than just your symptoms. It's the reason I chose to become a qualified health professional – I wanted to be able to offer comfort and empathy within a medical discipline.
When we meet for your first appointment, you can expect both the technical expertise of a health professional and the compassionate, empathic approach to someone who's in pain. The rigorous training I had at Salford University, combined with my care for other people, frequently enables me to spot other problems – possibly not just the sore feet or aching legs you've asked me about.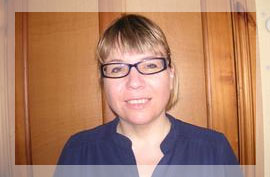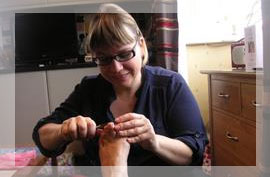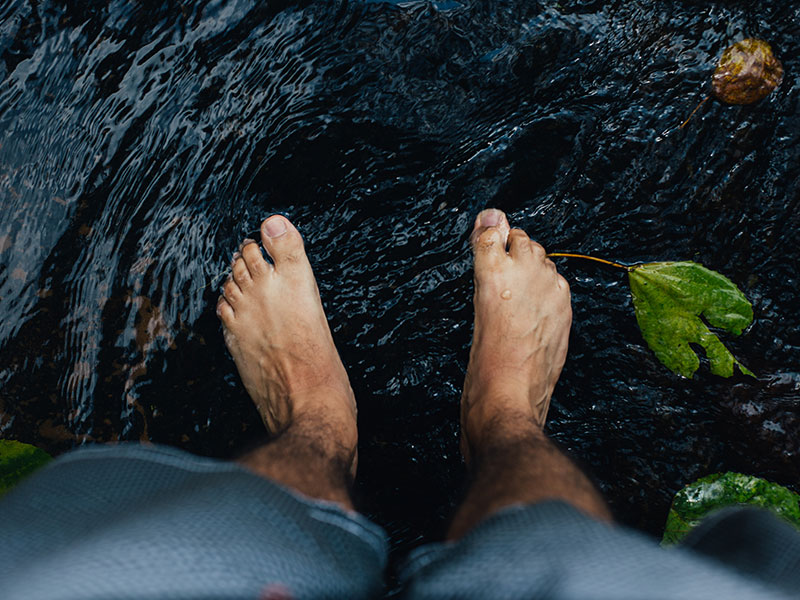 Fascinated by Feet
My first degree was a BA (Hons) in Law and HR Management, a qualification that got me a job in an international charity which enabled me to travel quite extensively. I found I loved helping individuals, relieving suffering where I could, and so went to night school for a year to study Reflexology. That, eventually convinced me that I should study for a formal medical qualification, so I was proud and pleased to be awarded a first class BSc (Hons) Podiatry degree – and delighted to win the first prize for podiatry in my cohort.
I qualified as a podiatrist in 2013 after completing a comprehensive degree at The University of Salford, Manchester.
Rather than choosing to under take the normal three year degree, I decided to study over four and a half years,This allowed me to ensure that I gave both the degree and my family my whole. My studies also included working in supervised placements within the NHS. I trained in both community and hospital clinics in the North West of England. I attended and trained at extra clinics in Diabetes, Vascular, Rheumatoid Arthritis and Nail Surgery.
In March 2013 (two months prior to completion of my degree) I was diagnosed with Rheumatoid Disease and more recently, Lupus. This diagnosis was/is life changing and prompted my decision to work for myself, where I am able to pace my work according to my own health. I know that having a Rheumatoid disease has made me a better podiatrist/chiropodist.
My practice is currently run from our home, where I have a designated room with purpose built, disabled access which enables me to provide a professional and caring service to all my clients. I am married and have two children.
Qualified Professional Podiatrist and Chiropodist
The teachers at Salford are academics, internationally renowned for their clinical expertise and research profile. The training was wide-ranging and thorough so that I am qualified to administer local anaesthetic and to recommend prescription medication. I am fully insured and am a member of several relevant professional bodies (listed below) each of which regularly monitors my professional performance:
HCPC Registration
HCPC means Health and Care Professionals Council, they are responsible for regulating members of 16 professions to ensure that they are fit to practice, these include; Podiatrist/Chiropodist. When the HCPC say that someone is "fit to practice" it means that they have the skills, knowledge and character to practice their profession safely and effectively . However, fitness to practice is not just about professional performance. It also includes acts by a registrant which may have an impact on public protection or confidence in the profession or the regulatory process. This may include matters not directly related to professional practice. Fitness to practice proceedings are about protecting the public. HCPC's fitness to practice processes is designed to protect the public from those who are not fit to practice. My HCPC Registration Number is: CH33215.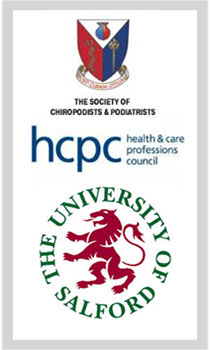 Specialist Footwear
We worked with children with gait abnormalities, people with high-risk conditions such as diabetes, rheumatoid arthritis or cerebral palsy and people who need specialist footwear to accommodate foot deformities. My clinical practice and continuing professional development work keeps me in touch with current best practice. You'll benefit from not just my experience, but the support of my professional body and the most up to date research available.
Keep up to date with my Facebook page. Get in touch with me today and let me help make you more comfortable in your daily life.